Interested in a Privacy Fence?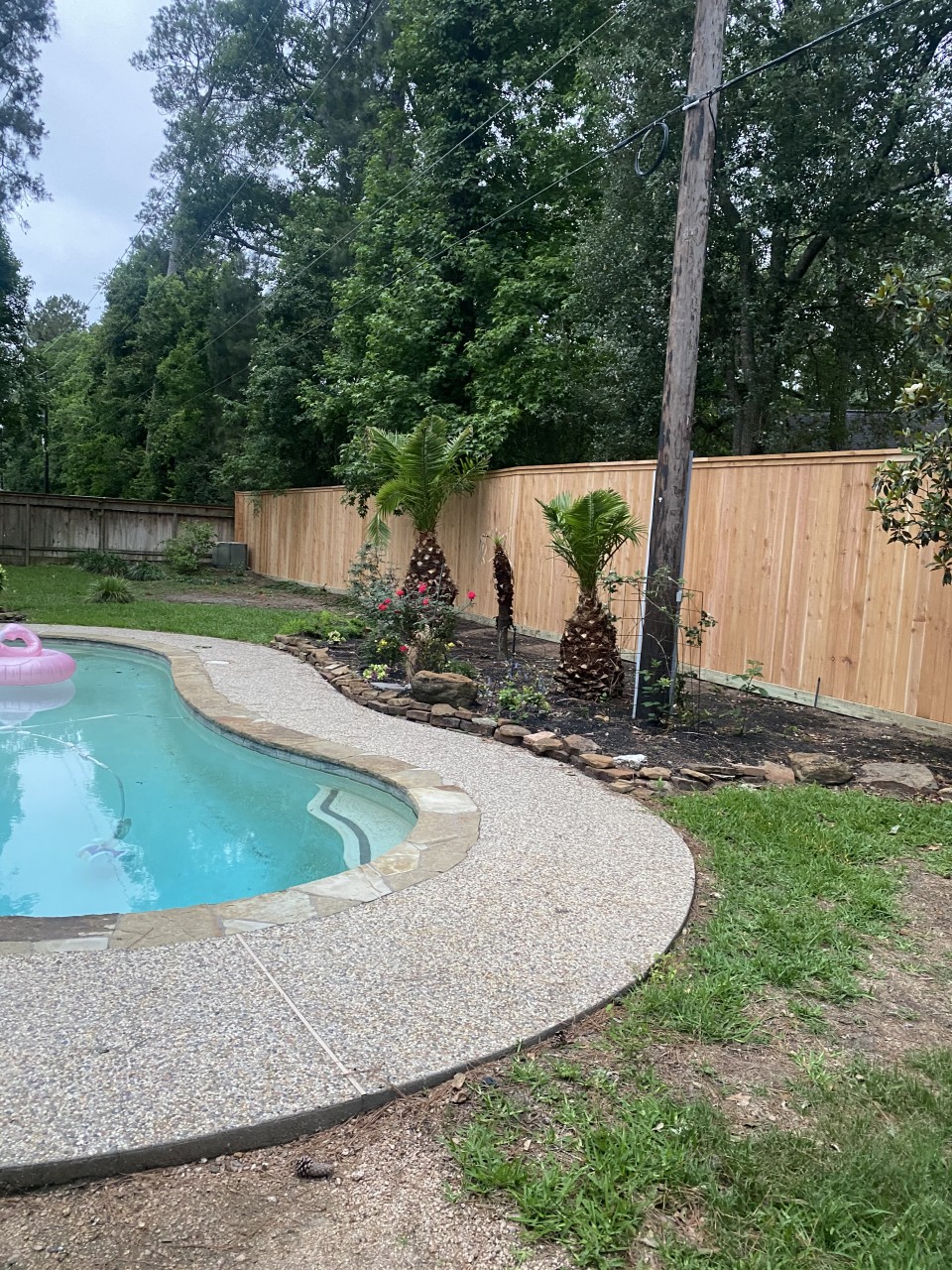 You've invested in your home and backyard to make it the perfect haven. The last thing you want is to have the ambiance compromised by a lack of privacy. Our team at C&J Outdoor Services specializes in custom privacy fences designed to preserve your solitude at home. Check out the photos here of our latest privacy fence installed in Spring, TX to see the difference!
We ensure each fence is crafted from premium western red cedar, sealed, and stained to perfection. At C&J Outdoor Services, we also offer a 1-year warranty on all workmanship and always provide competitive pricing. Driven by customer satisfaction, we aim to exceed your expectations every step of the process. You can find 5-star reviews from C&J clients on HomeAdvisor, Angie's List, and Facebook.
Perhaps your backyard or patio is NOT the haven you want it to be? We can help there too! Our team is ready to provide expert patio design and deck installation. Let us take the guesswork out of it and share our knowledge on superior outdoor space with you.
It's time to start enjoying your backyard with help from C&J Outdoor Services. We are a team of born-and-raised Houstonians and remain proudly based as a business in Spring, TX. We can't wait to transform your property with custom fencing and our range of outdoor enhancements.
Contact us today for your free estimate and to hear our latest specials!
(832) 553-0000
This email address is being protected from spambots. You need JavaScript enabled to view it.
By accepting you will be accessing a service provided by a third-party external to https://cjoutdoorservices.com/