Committed to Our Spring, Texas Community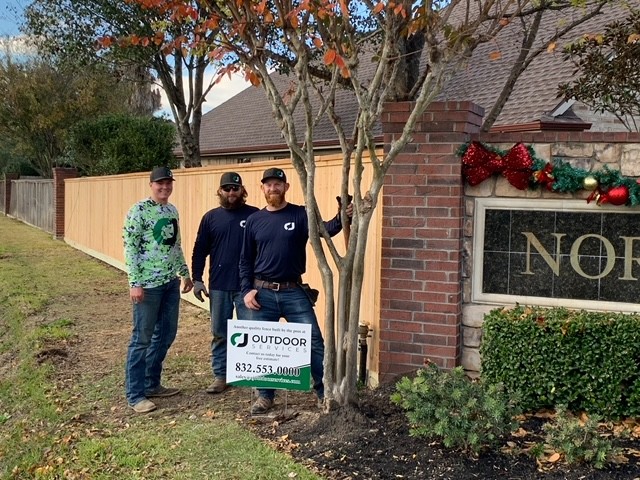 At C&J Outdoor Services, our connection to Spring, Texas runs deep. Our fencing company consists of born-and-raised Spring locals and this is where we remain proudly based as a business. Giving back to the residents we serve this Christmas season is more important than ever. We enjoyed this special fence installation presented as a donation to our neighbor and friend from the team at C&J Outdoor Services. Check out the photos below to see how it turned out!
For this property, a custom fence was seemingly out of reach this year until our team got involved. We completed a premium cedar fence for our client in Spring, Texas in the Northampton neighborhood. This was just one way we knew we could make an impact locally this Christmas season and also do our part to spread the joy we feel from our community. From all of us here at C&J Outdoor Services, we hope you have a Merry Christmas!
Contact us today at (832) 553-0000 for a free estimate on quality fencing, staining, and home misting services to get your home holiday-ready this Christmas season. We are ready to help you enjoy the comfort of premium outdoor space with the help from our team of experts. We offer competitive pricing, industry expertise, and professional service.
By accepting you will be accessing a service provided by a third-party external to https://cjoutdoorservices.com/