Magnolia, Texas Expert Fence Installation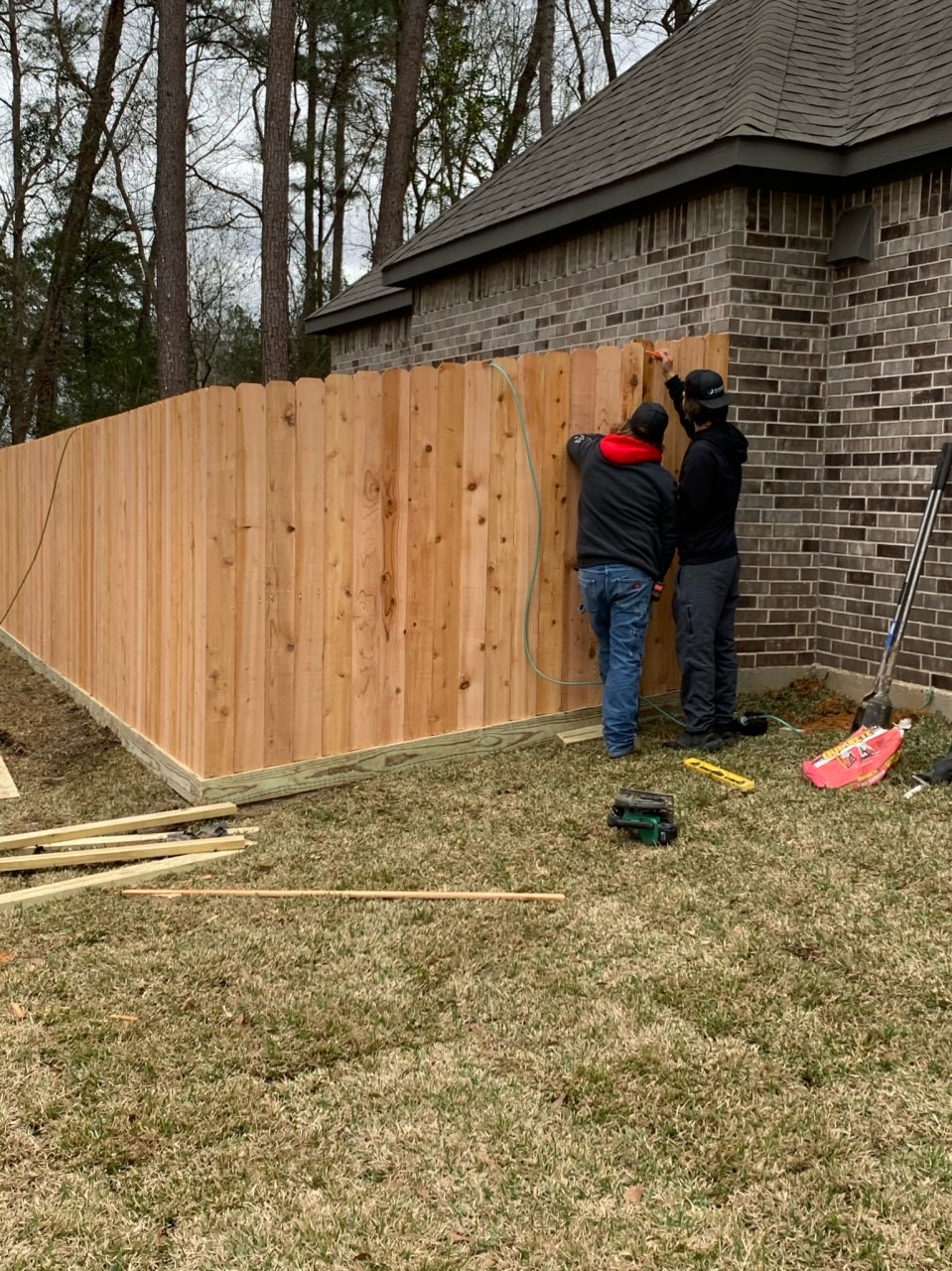 New year, new fence! Our latest customers in Magnolia, Texas started the year off right when they trusted our team of experts with their new cedar fence installation.
At C&J Outdoor Services, our team members have become family. We are here to show you that same commitment because we understand how important quality work and customer service is. Check out the photos of this premium cedar fence professionally installed by Tim and his 2 sons in North Houston's own, Magnolia, Texas. We offer a 1 year warranty on all workmanship and every project we tackle is completed to the highest standards possible.
Have you been thinking of upgrading your outdoor space with a sleek wrought iron or cedar fence? Let us help you transform your yard or business with custom fencing specified to your needs. Beyond fences, C&J Outdoor Services specializes in premium outdoor space from start to finish including home misting systems, landscape lighting, and staining. We exhibit strong communication, professionalism, and exquisite craftsmanship with every opportunity.
Find us online at www.cjoutdoorservices.com and contact our team today for the latest specials and to receive a free estimate. Available by phone at: (832) 553-0000 or via email at This email address is being protected from spambots. You need JavaScript enabled to view it.
Related Posts
By accepting you will be accessing a service provided by a third-party external to https://cjoutdoorservices.com/