Best Fence Staining and Sealing in Tomball, TX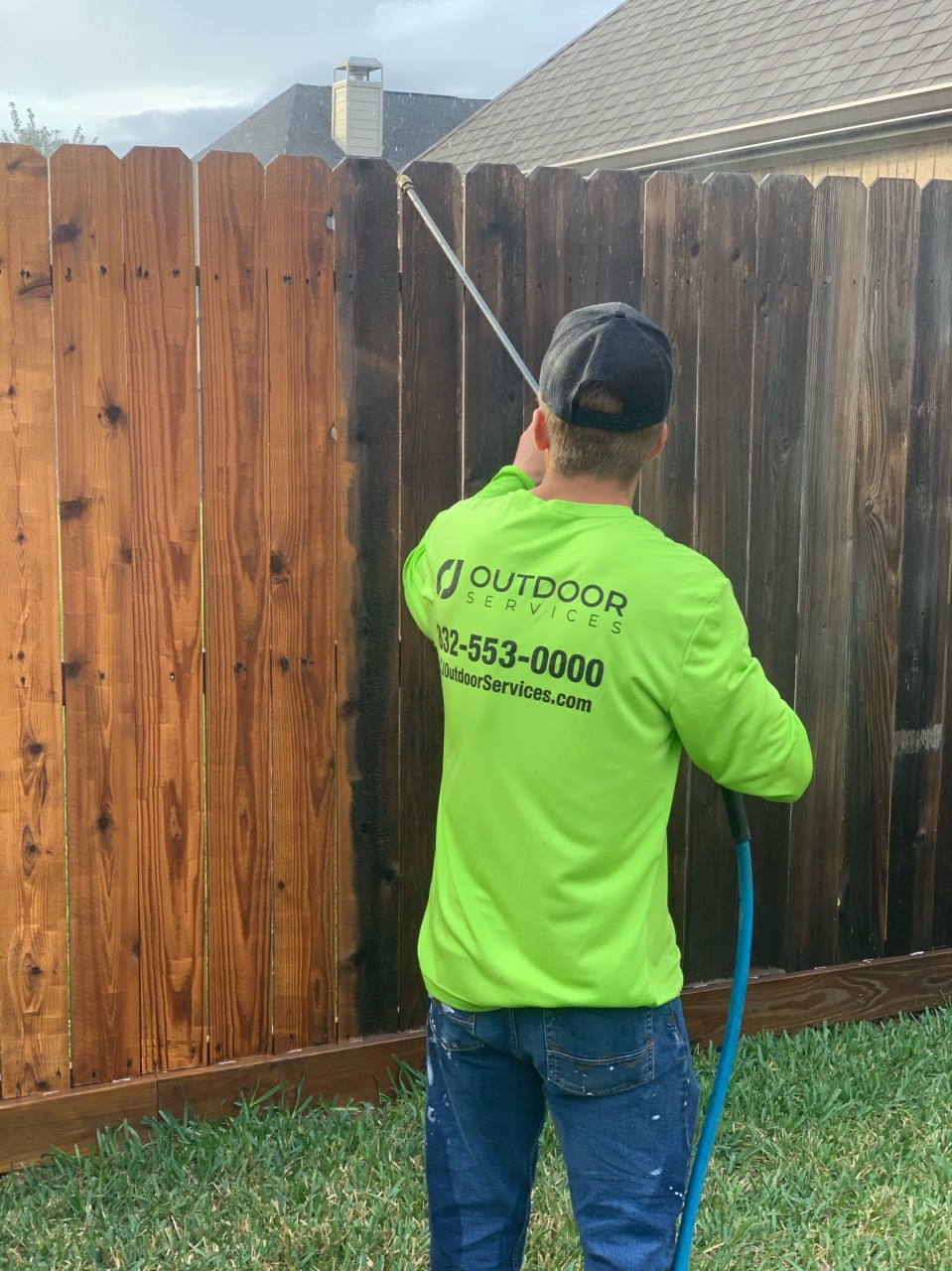 Once you've decided to install a custom fence for your residential or commercial property in Tomball, staining and sealing is the icing on top of the cake! At C&J Outdoor Services we can ensure your new fence receives a flawless staining and sealing job to ensure the longevity of your investment. We see our fair share of weather here in North Houston, so a proper stain and seal goes a long way in extending the life of your new fence.
Staining and sealing is not just for newly constructed fences in Tomball, TX. A professional fence stain is a great way to revitalize your existing fence, as well. Check out the latest photos of our recent fence staining job in Tomball's own Waterstone Estates. Our clients were in search of a cost effective way to enhance their existing fence and C&J Outdoor Services delivered. The difference is clear and we guarantee your satisfaction on all workmanship.
Have questions about which stain is right for your fence? Give us a call today and let us guide you on the best staining solutions for cedar fencing and beyond. We are ready to provide a free estimate on your custom fencing, gates, and staining services in Tomball, Texas. At C&J Outdoor Services, we always offer competitive pricing, quality product, and expert-level craftsmanship.
Related Posts
By accepting you will be accessing a service provided by a third-party external to https://cjoutdoorservices.com/