Glenloch Manor Estates Custom Fence: Spring, Texas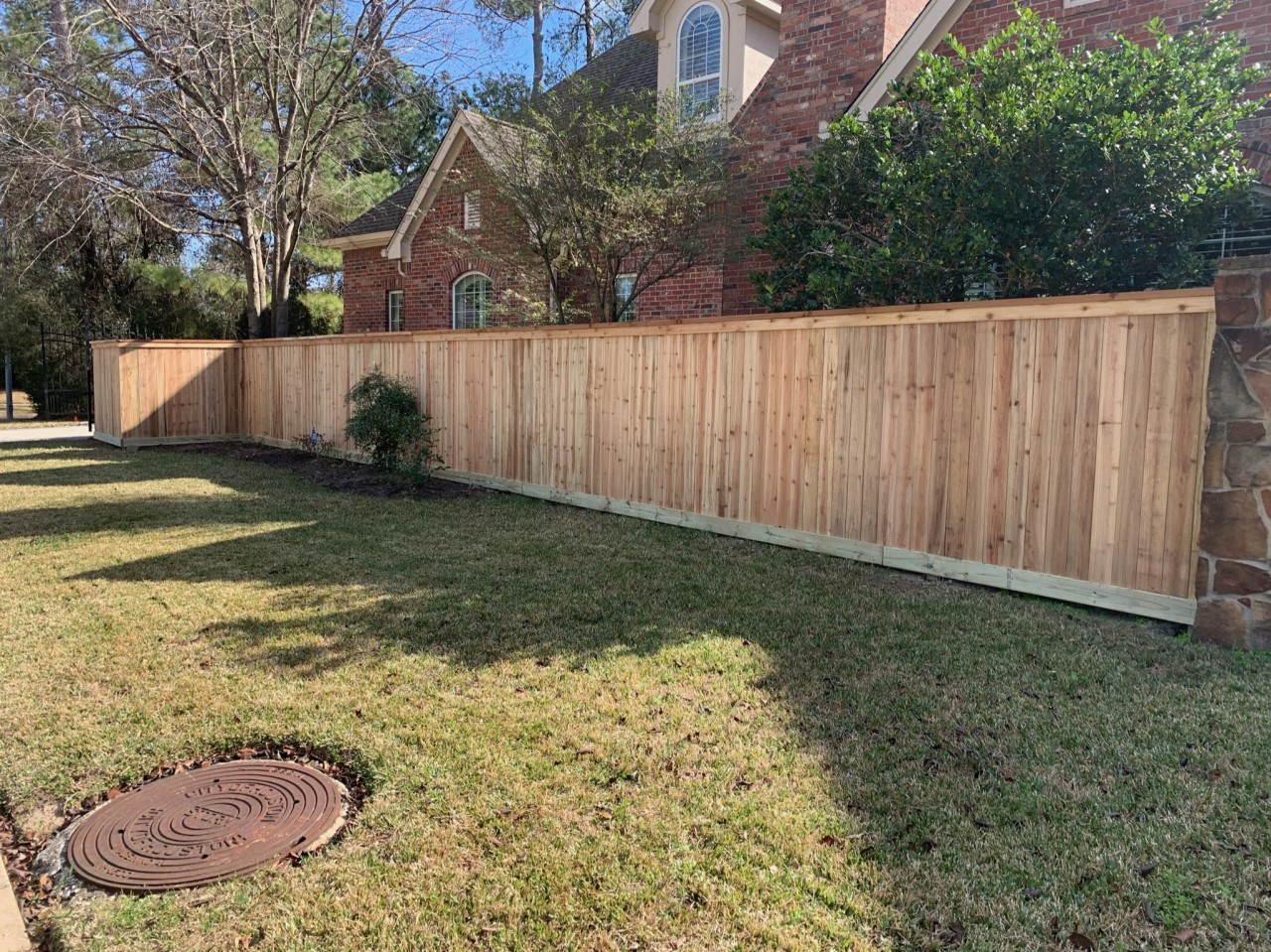 Every homeowner knows there are areas of your home that work harder than others. Residential fences are one of those areas. Let our team at C&J Outdoor Services partner with you or your neighborhood HOA to ensure quality, built-to-last fencing throughout the property.
C&J Outdoor Services recently completed this cedar fence in Glenloch Manor Estates with our team of experts. Take a look at the photos below to see how our signature cedar fence seamlessly integrated with a premium wrought iron gate. This fence was long overdue for replacement and we are thrilled the Glenloch Manor HOA trusted us with the task! Our customers are our priority and their satisfaction is the goal of every job. We can't wait to return to Glenloch Manor to deliver on even more premium outdoor space. In addition to custom wood and wrought iron fencing, our team offers staining, painting, landscape lighting, mosquito systems, cool mist systems, and more.
We know every detail matters when it comes to your outdoor space - from your neighborhood fence to your landscape lights. We are relentlessly focused on customer satisfaction and aim to exceed your expectations. Most important, we guarantee competitive pricing. Contact us today for your free estimate.
(832) 553-0000
This email address is being protected from spambots. You need JavaScript enabled to view it.
By accepting you will be accessing a service provided by a third-party external to https://cjoutdoorservices.com/