What Makes a Good Neighbor?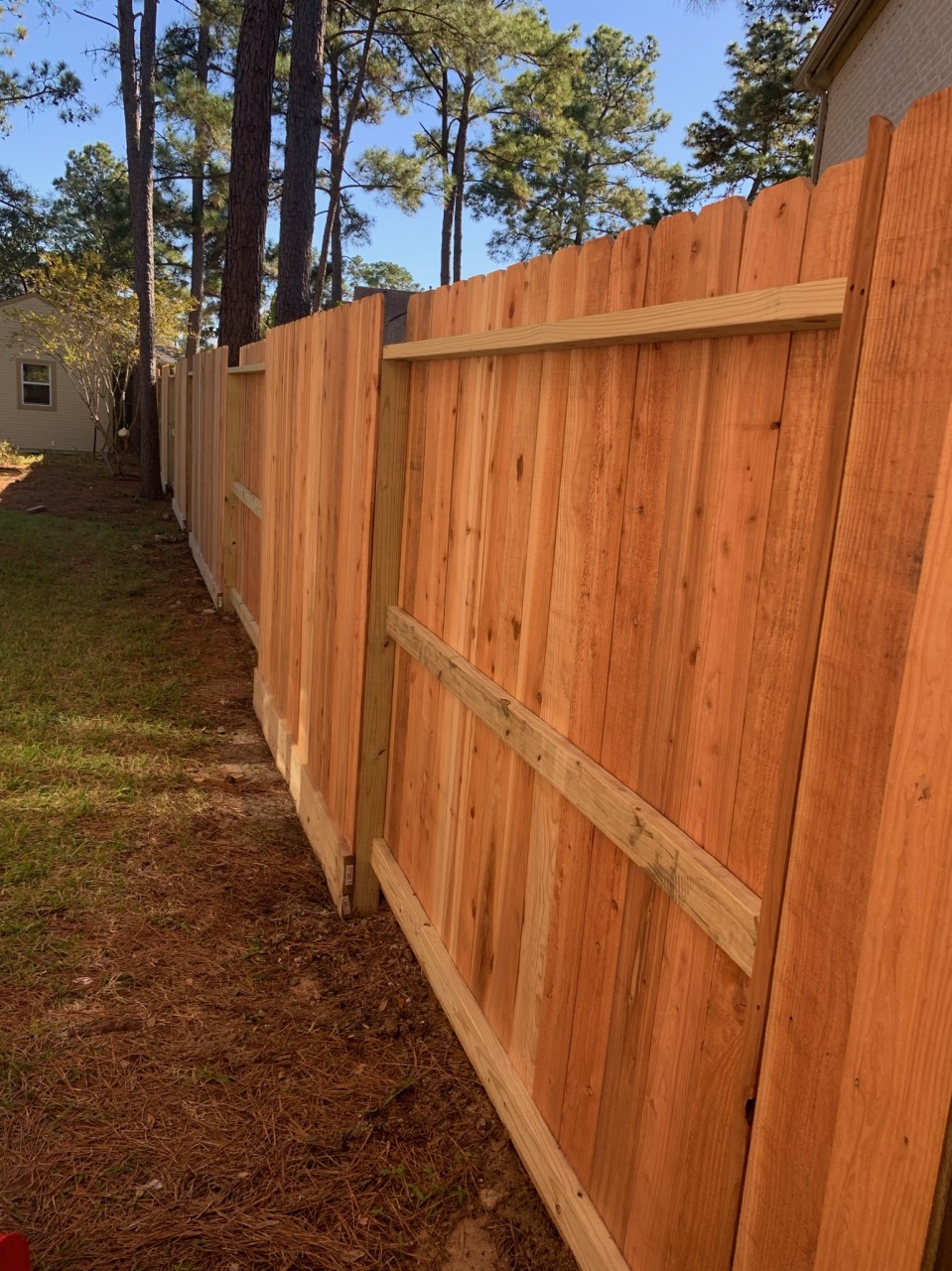 Let us introduce you to the "Good Neighbor Fence"!
Often times, this is a great solution for residential fencing that allows both neighbors to enjoy the picket side of the construction. Good neighbor fences are becoming more and more popular across the North Houston communities we serve. At C&J Outdoor Services, they are just one of the many types of premium fencing we offer.
Our most popular fence is the 6 foot cedar with 3 rails and 2x6 rot boards finished with top cap and trim. If this sounds like a different language to you, give us a call! We are here to partner with you on your project, provide competitive pricing, and ensure the highest level of customer satisfaction.
When it comes to custom outdoor solutions, we are the experts in North Houston. We can help determine what would work best for your property or business and we guarantee our craftsmanship. While we specialize in fence installation and repair, we also offer staining, painting, landscape lighting, mosquito systems, cool mist systems, and more. Check out our gallery or find us on Facebook and Instagram to see our work. Contact us today for your free estimate and to hear our latest specials!
Related Posts
By accepting you will be accessing a service provided by a third-party external to https://cjoutdoorservices.com/