The Faces Behind the Fences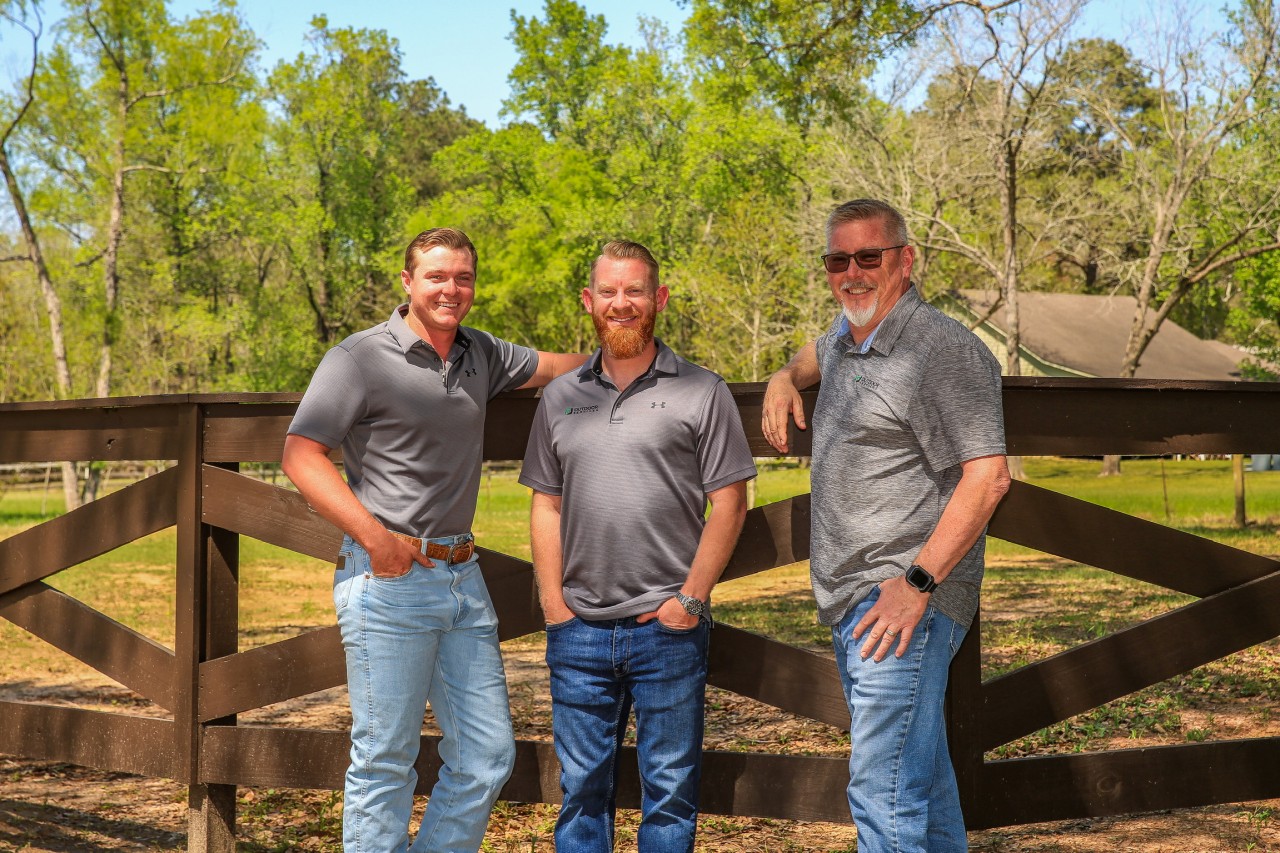 It's time to get to know our team of experts! C&J Outdoor Services is owned and operated by Cameron Foreman and Jeremiah Belk with sales led by David Connery.
Cameron has been in the fencing business since high school when he started his first fencing company. His attention to quality has made him an expert in his craft and built a strong clientele list as he continues to create dream outdoor spaces.
Jeremiah is a born entrepreneur with experience in the oil and gas industry as well as construction. As a graduate of Texas A&M and the Aggie Corps of Cadets, he understands the meaning of selfless service and is proud to hold the business to the highest standards of excellence.
David has 10 years of experience in the fencing business from large commercial to residential services. He proudly served in the Navy as well as 25 years in law enforcement before moving into the private sector. He brings a relentless focus on customer service to every project.
We are a team of born-and-raised Houstonians and remain proudly based as a business in Spring, TX. We can't wait to transform your property with custom fencing and our range of outdoor enhancements. At C&J Outdoor Services, we offer competitive pricing, industry expertise, and professional service.
Contact us today for your free estimate and to hear our latest specials!
(832) 553-0000
This email address is being protected from spambots. You need JavaScript enabled to view it.
Related Posts
By accepting you will be accessing a service provided by a third-party external to https://cjoutdoorservices.com/